a fresh tuna fillet


mixed salad

a few orange wedges

half a pomegranate

soy sauce

fresh ginger
August is almost over and summer is just around the corner. But the heat still accompanies us, despite sudden downpours just when one least expects it (only me on Saturday night was I soaked like a chick?). For me , fish makes summer and raw fish even more so. And if you then add a little salad and fruit and a little ginger-scented soy sauce , doesn't it become an even fresher dish?
I invented this seared tuna on the spot, choosing ingredients, flavors and colors as my imagination suggested. I must say that the result was more than satisfactory, and I'm not just saying it..
Preparation:
Boil a pot of water and when it boils, immerse the tuna fillet in it for a minute. Drain it and put it in a bowl with cold water and a few ice cubes to stop the cooking. Put the tuna fillet on a cutting board and with a sharp knife cut it into slices about half a centimeter thick.
Arrange the salad on a serving plate to create a bed for the tuna. Clean the orange and cut it into cubes and shell the pomegranate seeds.
Prepare the sauce by grating the fresh ginger into a bowl together with the soy sauce.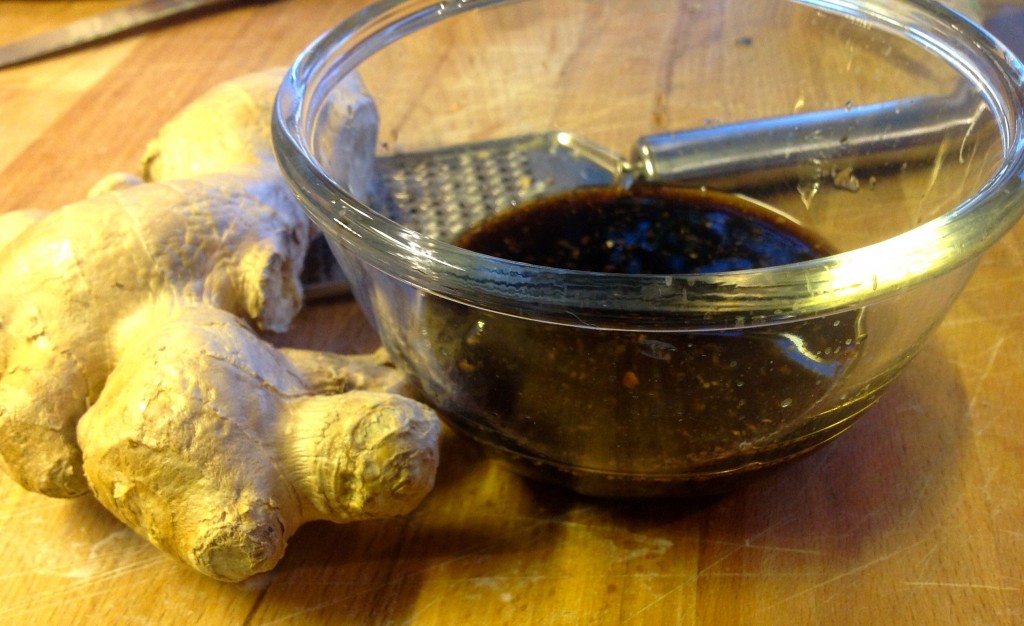 Assemble the dish by placing the slices of seared tuna on the salad, decorating with orange and pomegranate and seasoning with ginger soy sauce. You can also eat it with chopsticks for a more fusion effect.